A seletion of our clients and how we have helped them: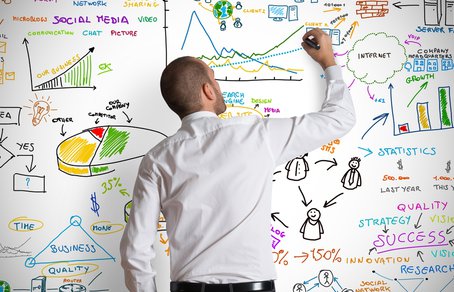 DS Smith Plc
DS Smith is a FTSE 250 FMCG packaging company with operations across Europe. DS Smith want to be perceived not only as an excellent packaging manufacturer, but much more. As true Supply Cycle Strategists, we offer a unique holistic approach: Supply Cycle Thinking.
Captus assisted DS Smith to complete a number of M&A transactions as well as prepare new market entry strategies which included significant joint venture arrangements - www.dssmith.com
Emdico (London) Limited
Emdico is a diamond wholesaler, manufacturer and retailer based in Hatton Garden. In addition to their trading activities, Emdico manage funds on behalf of clients who wish to take advantage of the long term appreciation in the price of diamonds.
Captus assisted Emdico to establish Diamond Capital Fund, a professional investor fund which is licensed and regulated by the Malta Financial Services Authority - www.diamondcf.com
Alterations Tailor London Limited
Alterations Tailor London is one of London's leading garment alterations service. Based in the City they provide services to some of London's leading suit retailers as well as fashion stylists and individuals.
Captus provides ongoing strategic advice and support by guiding long term development objectives as well as developing funding opportunities - www.alterationstailorlondon.co.uk
Pocket Pro
Pocket Pro is a golf coaching app featuring 25 lessons designed to be used before, during and after the game - www.pocketprogolf.co.uk
Captus is helping Pocket Pro with its communications strategy and to develop strategic alliances with complimentary service providers.
Colas Rail
The Colas Group is the world leader in road construction. The railway division is one of Europe's leading providers of rail infrastructure services. In the UK Colas Rail Ltd combines the engineering skills of all our specialist businesses to provide total solutions in all aspects of railway infrastructure, from high speed rail systems to light and urban rail.
Captus assisted Colas Rail with the financial due diligence, financial modelling and provided advice on the valuation for the proposed acquisition of a United Kingdom based rail freight operator.
EmeraldWorld
Captus worked with mining entrepreneur Rajiv Gupta on a fundraising project for the establishment a new enterprise to compete with his fomer company Gemfields Plc.
Captus provided advice and support on the business and development plans, fundraising, financial modelling and strategy for the investor presentations and negotiation of funding terms which resulted in an investment of $20 million - www.emeraldworld.co.in
VR Engineering
VR Engineering develops innovative firefighting technologies, specifically for use in controlling forest fires.
Captus assisted VR Engineering with the construction of a financial model, market research and preparation of a business plan.
Geo-Care
Geo-Care is a technology start-up, created to take advantage of the growing use of smartphone technology to solve the issue of medical adherence in the pharmaceutical industry.
Captus conducted market analysis and prepared an assessment of the market opportunity as well as preparing the business plan and presentations to take the idea to potential investors.
A private investor group
A group of private investors seeking to develop wind farm operations in Europe.
Captus audited the financial model and helped to summarise and present the data for submission to banks and other financial institutions.